Introduction
WordPress has become the go-to platform for creating professional websites with ease. In this comprehensive guide, we will explore how to install WordPress using CPanel's Install WordPress Softaculous feature. We'll also delve into the process of installing the Astra theme and customizing your website using the popular Elementor page builder. Get ready to unlock your website creation potential! Visit the site and check the details WordPress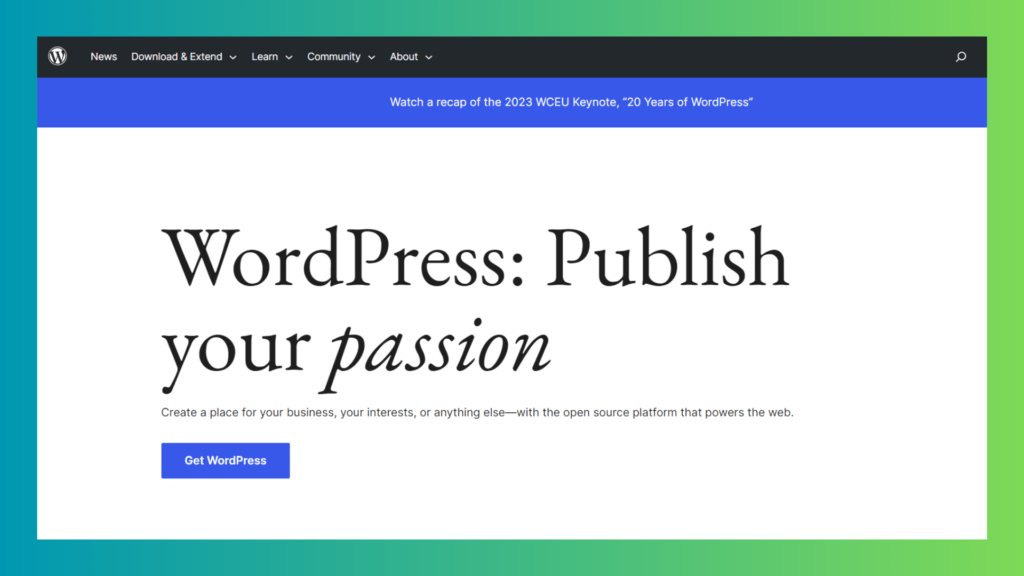 Understanding CPanel and Its Features
CPanel serves as a robust web hosting control panel, providing a user-friendly interface for managing your website. One of its powerful features is Softaculous, an automated script installer that simplifies the installation of various applications, including WordPress. With Softaculous, you can set up WordPress effortlessly, saving valuable time and effort.
Preparing for WordPress Installation
Before diving into the installation process, it's crucial to choose a reliable web hosting provider. Opt for a hosting provider that offers reliable uptime, strong security measures, and excellent customer support. Additionally, acquiring a domain name is essential to establish your website's online presence. Consider reputable domain registrars that offer competitive pricing and reliable services.
Accessing CPanel and Softaculous
To begin the WordPress installation process, you need to access CPanel. Simply log in to your web hosting account and locate the CPanel section. Once inside CPanel, navigate to the Softaculous application, which can typically be found under the "Software" or "Web Applications" category.
Installing WordPress with Softaculous
Installing WordPress on Cpanel with Softaculous is a straightforward process that saves time and simplifies the setup of your website. With Softaculous, you can complete the installation in just a few steps, even if you have limited technical knowledge. Let's dive deeper into each step to ensure a smooth installation: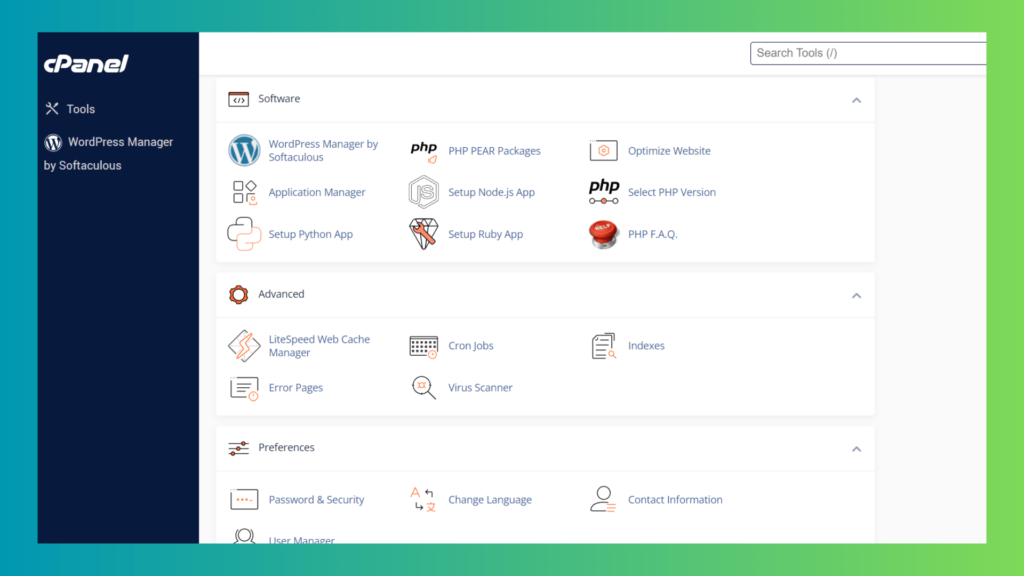 Step 1: Selecting the Installation Method
When you access Softaculous within your CPanel, you'll find various installation methods available. For a fresh WordPress installation, choose the "Install" option. This method ensures that you start with a clean slate, ready to customize your website according to your preferences.
Step 2: Setting Up WordPress Configuration
Once you've selected the installation method, you'll be presented with the WordPress configuration page. Here, you need to provide some essential details:
Software Setup: Choose the version of WordPress you want to install. Softaculous typically recommends the latest stable version, ensuring you have access to the most up-to-date features and security enhancements.
Choose Protocol: Select the appropriate protocol for your website. This will depend on whether you have an SSL certificate installed. If you have an SSL certificate, choose the "https://" protocol; otherwise, select "http://".
Choose Domain: If you have multiple domains associated with your hosting account, select the domain on which you want to install WordPress.
In Directory: Leave this field empty if you want WordPress to be installed on your main domain (e.g., www.yourdomain.com). If you want to install WordPress in a subdirectory (e.g., www.yourdomain.com/blog), enter the desired subdirectory name.
Site Settings: Enter the name of your website and a brief description. These details will be visible to visitors and can be modified later from within the WordPress dashboard.
Admin Account: Choose a secure username and password for your WordPress admin account. It's important to use a strong password to protect your website from unauthorized access.
Language: Select the preferred language for your WordPress installation.
Select Plugins: Softaculous provides the option to install popular plugins during the installation process. You can choose to install plugins such as Classic Editor, Akismet Anti-Spam, or other commonly used plugins. However, it's recommended to install plugins separately to have more control over their settings.
Step 3: Completing the Installation Process
After providing the necessary details, review your configuration settings to ensure accuracy. Once you're satisfied, click the "Install" button to initiate the installation process. Softaculous will automatically install WordPress on your chosen domain and generate a success message upon completion.
Softaculous takes care of all the technical aspects, such as creating the necessary database and configuring the files correctly. This automation saves you time and eliminates the need to manually upload files or modify configurations.
Upon successful installation, Softaculous will display the login credentials for your WordPress admin account. Make sure to save this information in a secure location. You can now access your WordPress dashboard by clicking the provided admin URL or by navigating to www.yourdomain.com/wp-admin.
Congratulations! You have successfully installed WordPress using Softaculous. Now, you can log in to your WordPress dashboard and begin customizing your website, installing themes and plugins, and creating compelling content.
Introduction to the Astra Theme
Astra is a lightweight and highly customizable theme that pairs seamlessly with WordPress. It offers a range of pre-designed templates and intuitive customization options, making it an excellent choice for building stunning websites. Whether you're a beginner or an experienced developer, Astra provides the flexibility to bring your creative vision to life.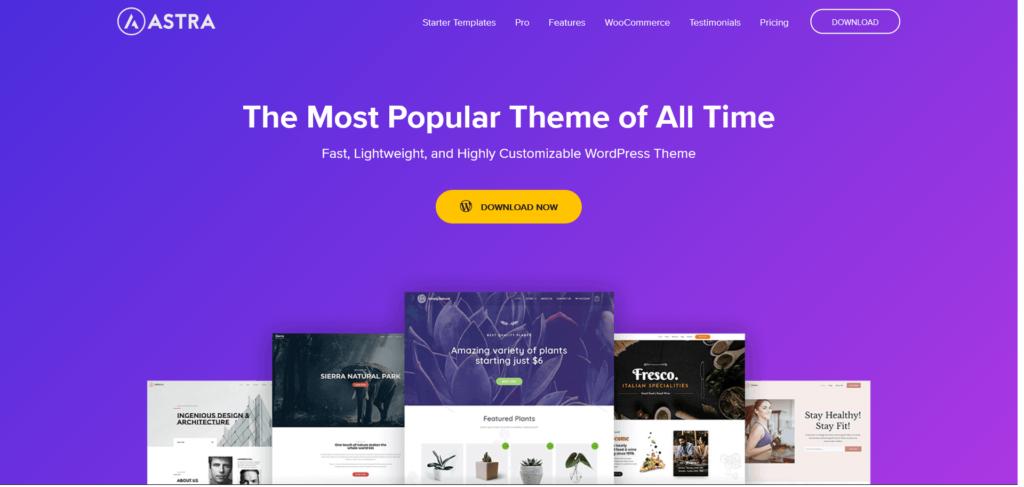 Installing the Astra Theme
To install Astra, log in to your WordPress dashboard using the admin credentials you set during the installation process. Once inside the dashboard, navigate to the "Appearance" section and click on "Themes." Select the "Add New" button, followed by the "Upload Theme" option. Choose the Astra theme file you downloaded from the official website and click "Install Now." After installation, activate the Astra theme to apply it to your website instantly.
Customizing Astra with Elementor
Customizing your Astra theme with Elementor allows you to unleash your creativity and design a visually stunning website without any coding knowledge. Elementor's intuitive drag-and-drop interface empowers you to customize every aspect of your website's layout, content, and design. Let's delve into the process of customizing Astra with Elementor: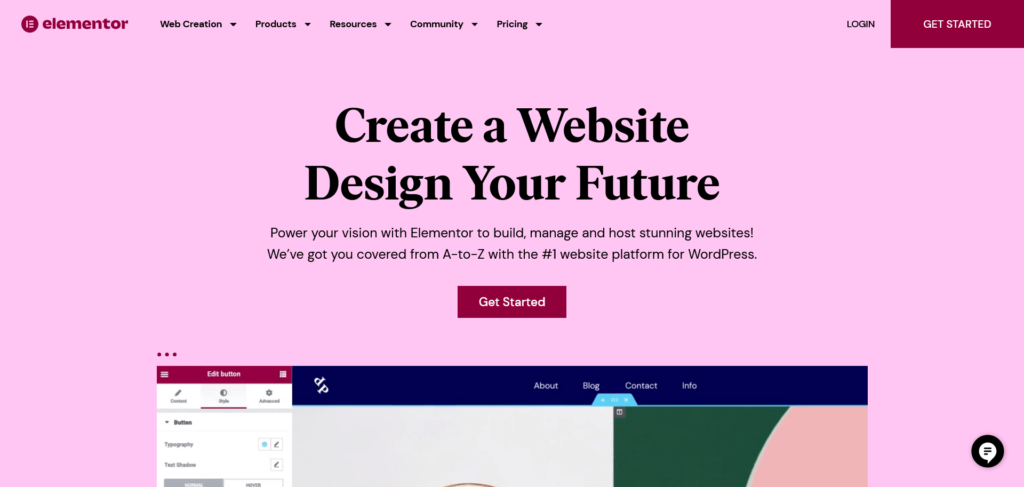 Step 1: Accessing Elementor
After installing and activating both Astra and Elementor, log in to your WordPress dashboard using the admin credentials you set during the WordPress installation process. Once logged in, navigate to the page or post you want to customize. From the WordPress editor, click the "Edit with Elementor" button to launch the Elementor interface.
Step 2: Exploring the Visual Editor
Upon entering the Elementor visual editor, you'll notice a clean and user-friendly interface. The screen is divided into two main sections: the left sidebar and the live preview area. The left sidebar contains all the available elements, widgets, and customization options, while the live preview area displays your website's current design.
Step 3: Adding and Arranging Elements
To add elements to your page, simply drag and drop them from the left sidebar onto the live preview area. Elementor offers a vast selection of pre-designed elements, including headings, text blocks, images, buttons, forms, and more. Arrange these elements by dragging and dropping them into the desired positions on your page.
Step 4: Customizing Elements and Sections
Once you've added elements to your page, you can customize them to match your desired design aesthetic. Select an element on the live preview area, and the left sidebar will display its specific customization options. These options vary depending on the selected element but typically include settings for typography, colors, spacing, backgrounds, and animations. Experiment with different combinations to achieve the desired look and feel.
Elementor also allows you to customize entire sections of your page. Sections are larger containers that group multiple elements. You can adjust the layout, background, and spacing of sections, creating visually appealing divisions on your page.
Step 5: Leveraging Templates and Blocks
Elementor provides a library of pre-designed templates and blocks that can serve as a starting point for your website design. Explore the extensive template library by clicking the folder icon in the left sidebar. From there, you can choose from various professionally designed templates and blocks that cover different industries and design styles. Simply insert a template or block onto your page and customize it to fit your specific needs.
Step 6: Advanced Customizations and Effects
For more advanced customizations, Elementor offers additional features and effects. Take advantage of features like global colors and typography, which allow you to define consistent styles across your entire website. You can also add animations, parallax effects, and interactive elements to enhance user engagement and visual appeal.
Step 7: Saving and Previewing Your Changes
As you make customizations, Elementor automatically saves your progress. However, it's a good practice to click the "Save" button regularly to ensure your changes are securely stored. Once you're satisfied with your design, use the preview button to see how your website will look to visitors. The preview mode allows you to navigate through your pages and experience the design as your audience would.
Step 8: Publishing Your Customized Pages
When you're ready to make your customizations live, simply click the "Update" button to publish the changes to your website. Your customizations will be instantly applied, and visitors will see the updated design when they access your website.
Conclusion
In this comprehensive guide, we explored the step-by-step process of installing WordPress using CPanel's Install WordPress Softaculous feature. We also learned how to install the Astra theme and customize our website using Elementor. By following these instructions, you can create a stunning website that reflects your unique style and meets your specific requirements.
FAQs
Q1: Can I install WordPress without using Softaculous?
A1: Yes, Softaculous is not the only method to install WordPress. Some hosting providers offer a manual installation process, which involves downloading the WordPress package from the official website and uploading it to your hosting account using an FTP client.
Q2: Can I change my theme after installing Astra and customizing my website?
A2: Yes, you can change your theme at any time. However, switching themes may require adjustments to the layout and design elements of your website, as different themes may have varying compatibility with plugins and customization options.
Q3: Are there any limitations to the customization options in Elementor?
A3: Elementor provides a wide range of customization options, including drag-and-drop elements, pre-designed templates, and advanced styling options. While it offers extensive flexibility, certain design limitations may arise depending on the chosen theme and plugins used in conjunction with Elementor.
Q4: Can I migrate my existing WordPress website to a new hosting provider?
A4: Yes, you can migrate your WordPress website to a new hosting provider. Many hosting companies offer migration services or provide detailed tutorials on how to migrate your website seamlessly. Alternatively, you can use plugins like All-in-One WP Migration or Duplicator to simplify the migration process.
Q5: Is it necessary to have coding knowledge to create a website with WordPress, Astra, and Elementor?
A5: No, coding knowledge is not required to build a website using WordPress, Astra, and Elementor. These tools offer intuitive visual interfaces that allow you to design and customize your website without writing a single line of code.
With this guide, you have the tools and knowledge to create a stunning website using WordPress, Astra, and Elementor. Explore the possibilities, unleash your creativity, and bring your website vision to life. Happy website building!
Quick Access Buy the Best WordPress theme and plugins available:
Astra Pro: Buy Now
Divi Theme: Buy Now
Elementor Pro: Buy Now
WP Resources: Click here
Back to home: Click here